When people talk about buying jewellery as an investment, they often mean expensive pieces which will spend their lives in a safe or a bank vault. That is such a pity. Beautiful jewels deserve to be seen.
---
Cartier diamond panther head bangle
When I think about investing in jewellery, I think not only about the pleasure a well designed and crafted piece of jewellery will bring me but also the pleasure it will bring to others in the future.
Of course, in times of crisis and as the price of scarce, precious commodities and rare stones increase, jewellery can be one of the few portable investments which can be guaranteed to retain its value but you should never invest in a piece of jewellery you don't love and covet.
I've come to jewellery design from a rather circuitous route. My degree was in archaeology and my interest in metallurgy and precious stones comes, initially, from studying the past. It is always exciting to dig up artefacts on an archaeological excavation but when the artefact is a ring or a torc worn by someone from the past, the excitement is immense.
Babylonian jewellery in the Pergamon Museum Berlin
What I love about jewellery is its timelessness. Visit any of the great museums of the world and you will see jewellery dating back millennia which shares an aesthetic with the jewellery we wear today. Even modern gemstones connect us geologically with the beginning of time and the formation of the earth. An amethyst in a ring may be eons old.
Ancient Assyrian necklace in the Pergamon Museum Berlin
The pieces in my jewel box connect me with my own past. I still regularly wear pieces which belonged to my grandmother, my mother and my great aunt. They mean so much to me because they meant so much to them.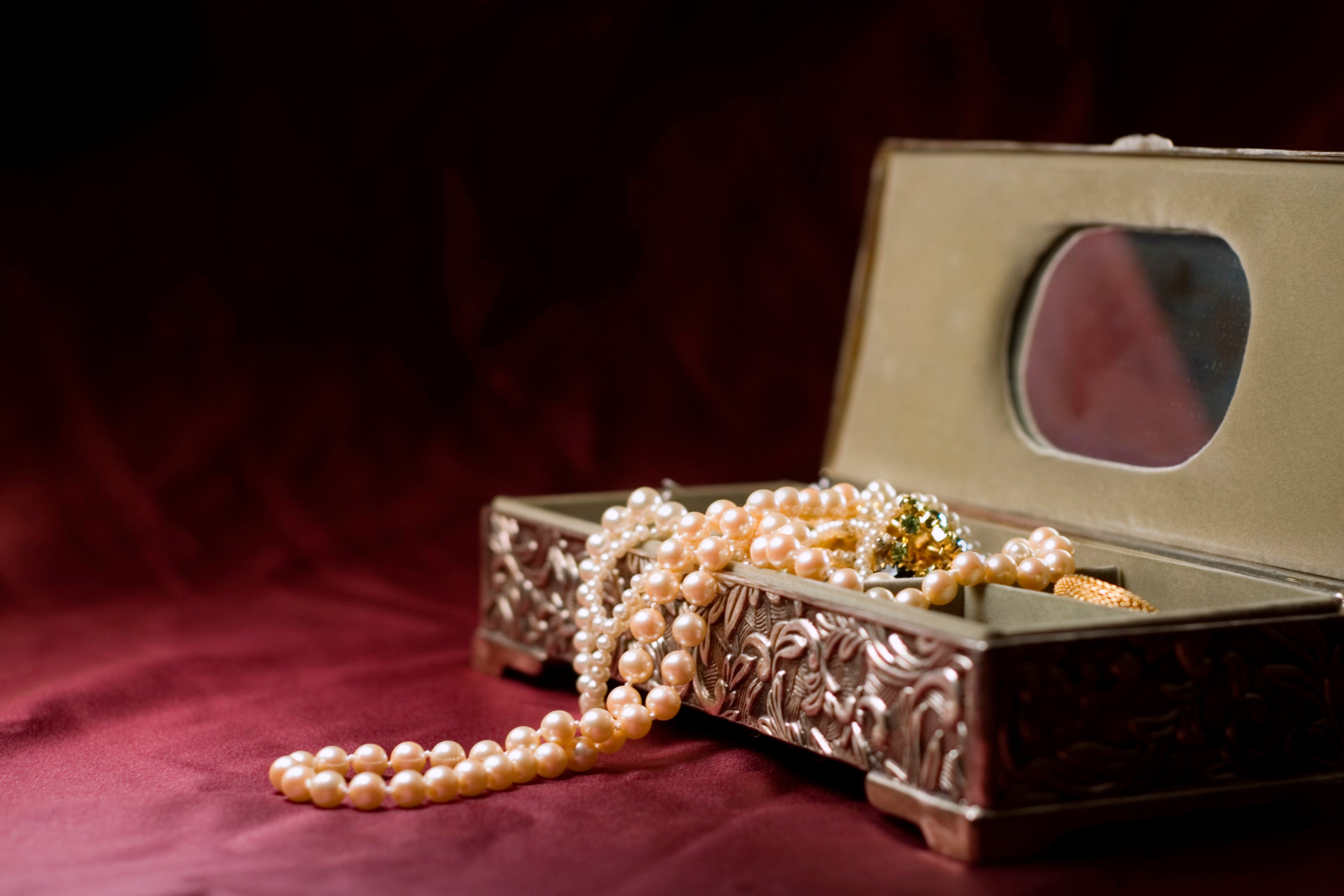 Grandma's jewel box
Much of the value of the world's most expensive jewellery comes from its association with the people who wore and the stories behind it. Elizabeth Taylor's jewellery and Wallace Simpson's pieces, while beautiful and valuable in themselves, have become even more desirable because of who and what they represent.
Poodle brooch by Cartier
It is the meaning with which jewellery is imbued that is as important to me in the design process as the design itself. Many LILY BLANCHE designs, including pieces such as the Memory Keeper Pendant and our Magical Charms which open to reveal a hidden secret, are inspired by vintage jewellery or Victorian molds.
LILY BLANCHE Memory Keepers
Often when people see our jewellery, they are prompted to tell us about pieces in their own family. A wonderful bracelet with charms which open or an intricate pendant lovingly handed down through the generations. We love hearing these stories and seeing the gems.
LILY BLANCHE Magical Charms
In addition to the monetary value of vintage or antique jewellery, a piece of jewellery, bought today can have incredible sentimental value for great grandchildren and great great grandchildren the original wearer may never meet.
Even as an impoverished student, I'd rather have spent £50 on a lovely silver pendant or earrings than on a piece of clothing which would last only a season or two. It intrinsically feels like a better investment than any other purchase.
It never ceases to amaze me that you can buy a beautifully crafted piece of jewellery in precious metal with semi-precious stones for the price of a high street frock or that a piece of jewellery dug out of the ground and hidden for many centuries will clean up and look as beautiful today.