Covid Update: We can deliver personalised jewellery for that extra special touch, directly to your loved ones using our complimentary gift service. Next day delivery service available within the UK. You can learn more about delivery here
We currently have good stock levels and can offer a next day service. If you are interested in a particular piece please don't leave it till it is too late. First class delivery within the UK is currently taking 1-2 working days. Standard delivery is taking 3- 5 working days and Express shipping is a next working day delivery service. Parcels to North America and Europe are currently arriving within two to ten days. 
.
We use only Royal Mail or DHL to ship your products and we use their tracked and signed services to keep your packages secure. All our deliveries are now contactless deliveries. 
We are available by email, Facebook Messenger, Live Chat and Instagram messenger if you have any questions. We are endeavouring to answer every query as quickly as possible.
You are our customer. We will not let you down. We are grateful for your loyalty and we will do everything we can to get through this coronavirus crisis together.
Thank you for your kind messages and continued support.
Gillian Crawford, founder/ director Lily Blanche
Click here to shop our collections
In a busy world, we all have so many choices. At Lily Blanche we are always grateful for your order and we never take it for granted. Here are some other reasons our customers say they like to buy from Lily Blanche: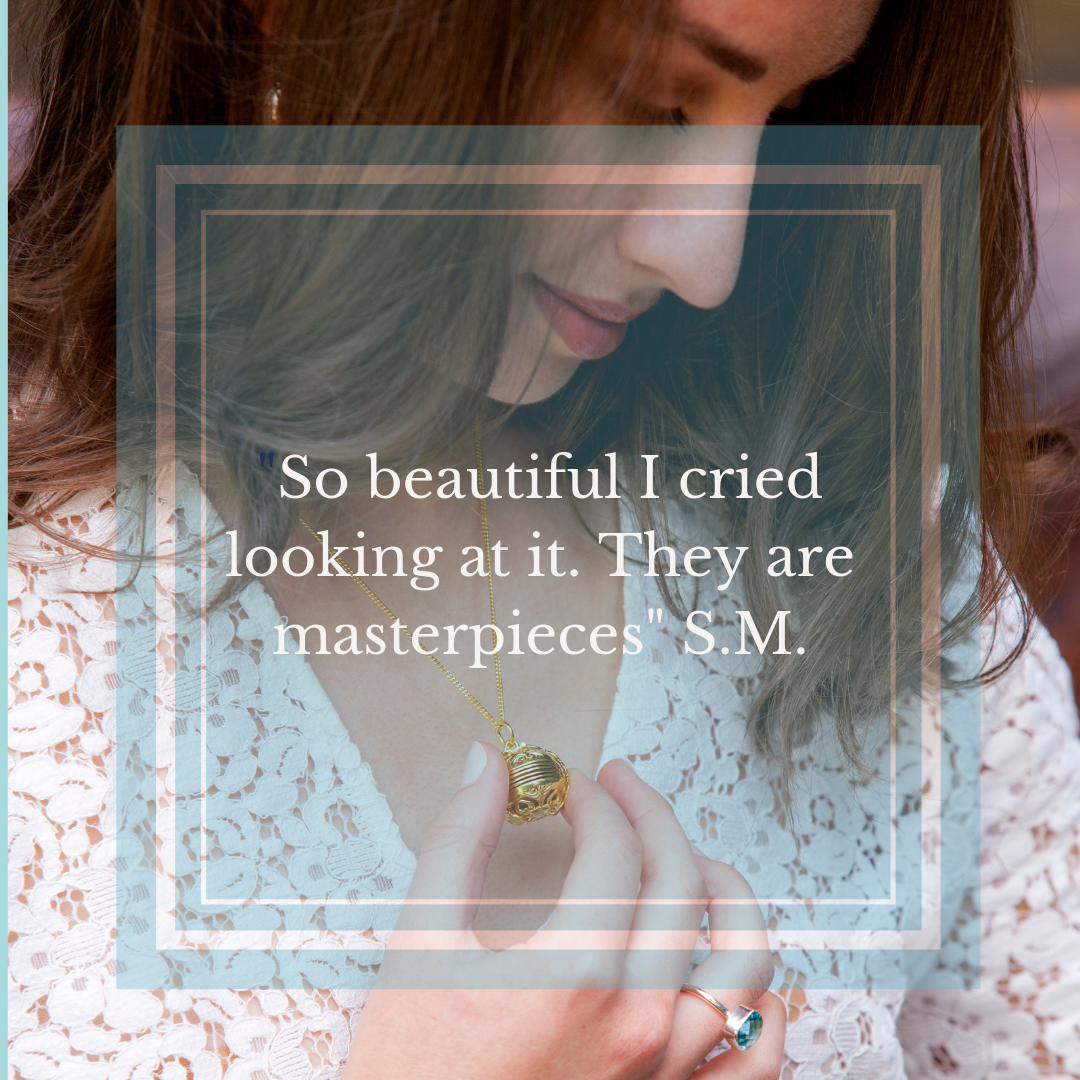 Personal service: We love designing and creating beautiful jewellery and it matters to us that you are happy with it. We always take deadlines or special requests into account. We are always happy to help with the selection of photographs and engraving messages.
Trust: We are members of the National Association of Jewellers and abide by their code of ethics. We are one of just 650 businesses which have signed up to the Scottish Government's Business Pledge which commits us to paying the real living wage, investing in our workforce and our community. Our Trustpilot rating is 99% excellent and we have over 1100 five star reviews online. You can see what our verified customers say about us here. Our lockets use only precious metal and are tested and hallmarked by the Assay Office in Edinburgh, a government agency. The hallmark is your guarantee of quality.
Speed: When you buy from Lily Blanche, we dispatch orders daily and work as quickly as possible to get your item to you. We offer a next day service for most collections.
Ethical Supply Chain: We have a personal relationship with everyone in our supply chain, from our printers to our gem-cutters. We work with UK suppliers wherever possible and place an emphasis on ethical business. Our aim is to leave as small a footprint on the planet as we can.
Social Enterprise: We support the social enterprise Social Bite which is helping to eradicate homelessness. 25% of employees come from the homeless community. We also donate for every review we receive online.
Community: We regularly engage with our customers on Facebook, Instagram, YouTube and Pinterest and enjoy communicating with them. We give back to our local community and we mentor young female entrepreneurs. You can find loads of helpful how-to videos on our YouTube Channel
Please add us to your social media feeds here FacebookInstagram YouTube and Pinterest
Our Pledge To You: You are our customer from the moment you first contact us to long after you receive your order. You matter to us. You are never just a number and we pledge to treat you with care, courtesy and as an individual. We will do everything we can to make your experience with us a worthwhile and happy one.
Gillian and the Lily Blanche team
P.S. If you have any questions or if there is another reason you like to shop with Lily Blanche, please let us know.